Please note: While we do provide email setup support articles, our Technical Support team are unable to provide support for third party email software. We recommend contacting the software vendor for troubleshooting issues with these applications. Click here for Mozilla support for Thunderbird.
Prior to setting up email on your device(s) you will need Australian Web Experts to set up the email accounts you require. The configuration information will be available via webmail in the welcome email we send out once your mailbox is configured.
With these details and the guide we provide below you should be able to complete setup on your device.
1. Open Thunderbird. From the main page, click Email under the Create a new account section.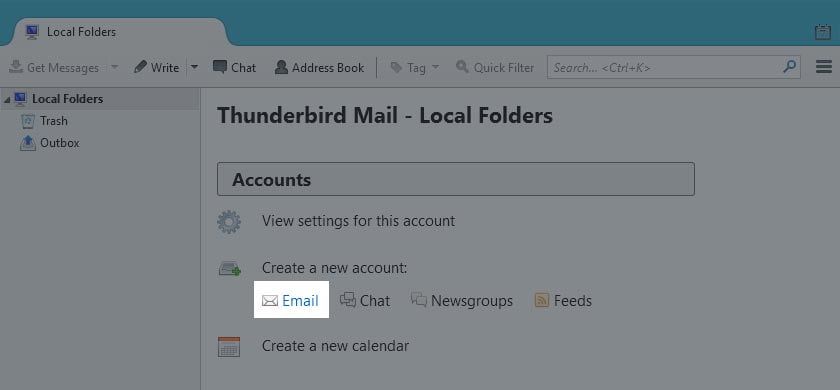 2. Click Skip this and use my existing email when asked whether or not you wish to create a new email address.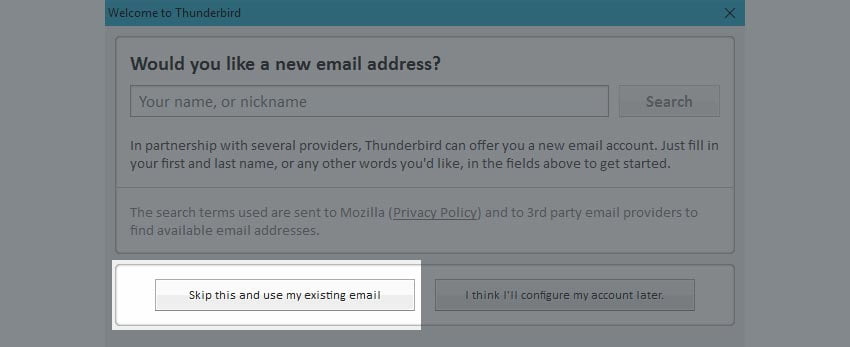 3. Enter your name (as you wish for it to be displayed on emails you send out), your full email address and the password for it. Tick the box (if it isn't already ticked) to save the password. Click Continue.

4. Thunderbird will try to detect the settings, but these may be wrong. Click Manual config, so that we can enter in the correct settings.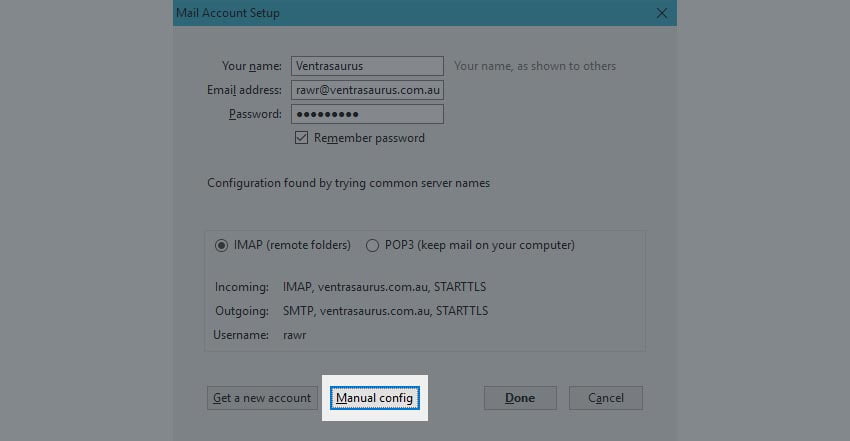 5. Adjust the incoming and outgoing server details as follows;
Incoming Server Hostname: This is your domain name with mail. in front of it (example mail.australianwebexperts.com.au)
Port: 993 (for IMAP, recommended). 995 (for POP3).
SSL: SSL/TLS
Authentication: Normal password
Outgoing Server Hostname: This should be identical to your incoming server
Port: 465
SSL: SSL/TLS
Authentication: Normal password
Incoming Username: Your full email address
Outgoing Username: The same as above (full email address)
Click Done when this has all been entered.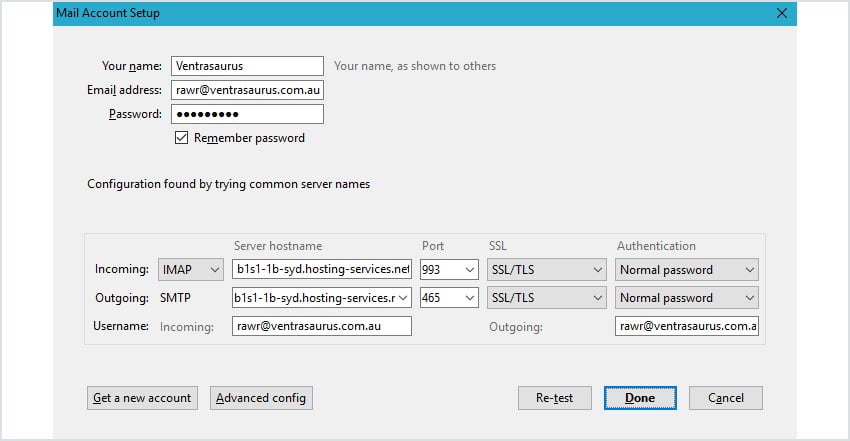 6. You should now be ready to start sending and receiving emails!

Still having issues getting setup?
As mentioned, Our support on issues using this software is limited. We are happy to verify you've put everything in the right place though.
Please submit an email through to our technical support ([email protected]) team with screenshots of the configurations you applied as per this article and we will let you know if anything has been missed. Past this you will need to follow our earlier suggestion of consulting the internet or looking into the vendors knowledge base.  Click here for Mozilla support for Thunderbird.